Happy World Tourism Day Wishes, Messages, Quotes Images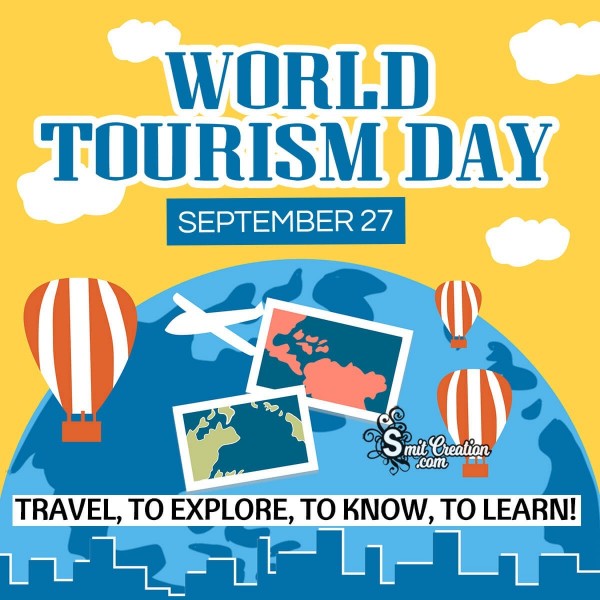 Download Image
Travel, to explore, to know, to learn! Happy World Tourism Day!!
Download Image
See the world. It's more fantastic than any dream made or paid for in factories.
Ask for no guarantees, ask for no security." -Ray Bradbury
"The journey is the destination." -Dan Eldon
On the occasion of World Tourism Day,
I wish that you are blessed with more and more holidays
to see many more new places and create beautiful memories
to cherish and leave footprints for others to follow.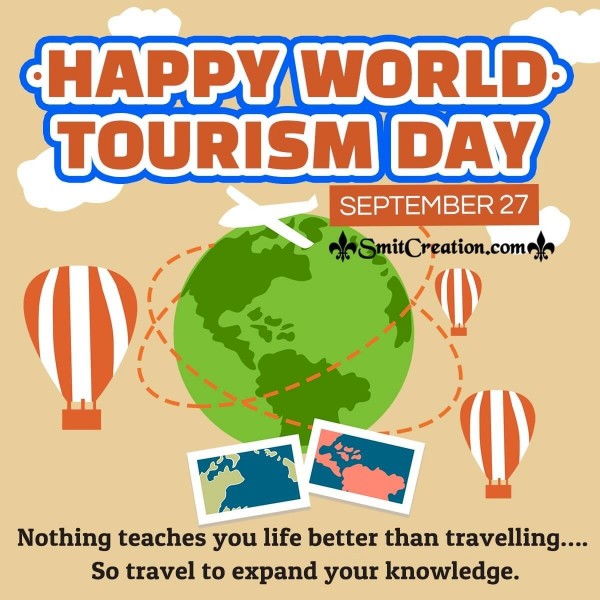 Download Image
Nothing teaches you life better than travelling…. So travel to expand your knowledge.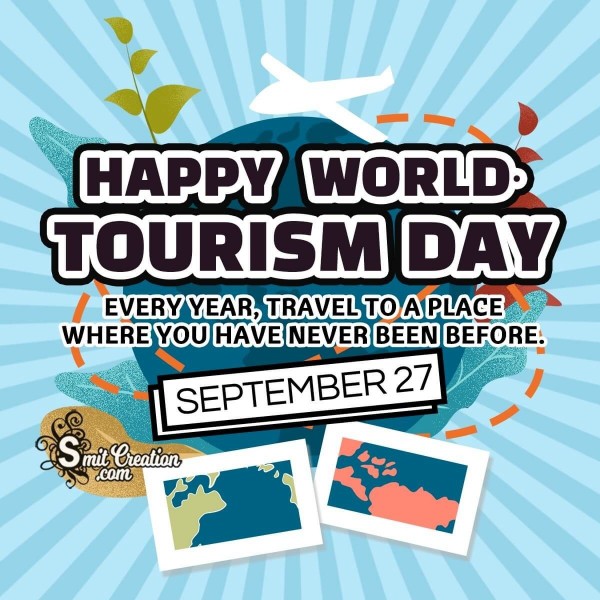 Download Image
Every year, travel to a place where you have never been before.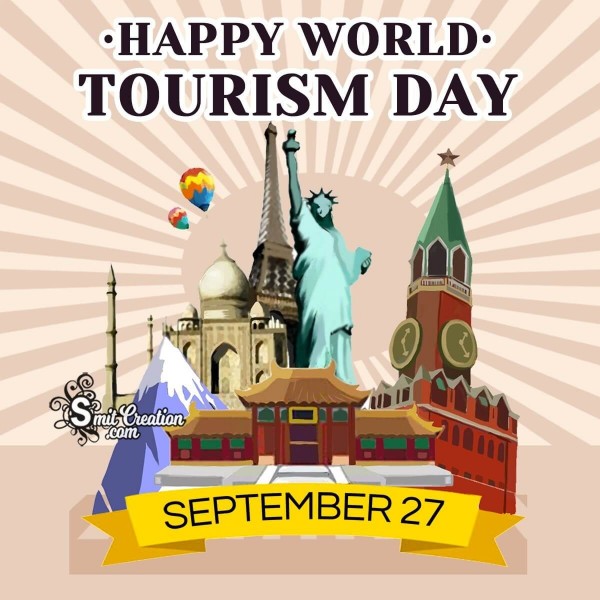 Download Image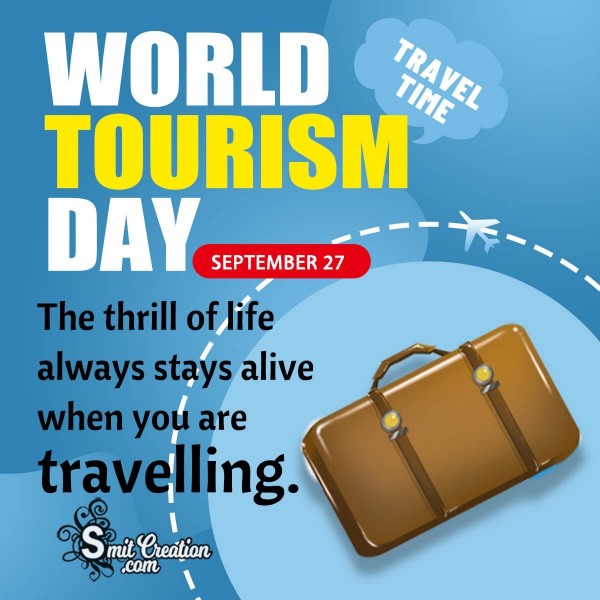 Download Image
The thrill of life always stays alive when you are travelling.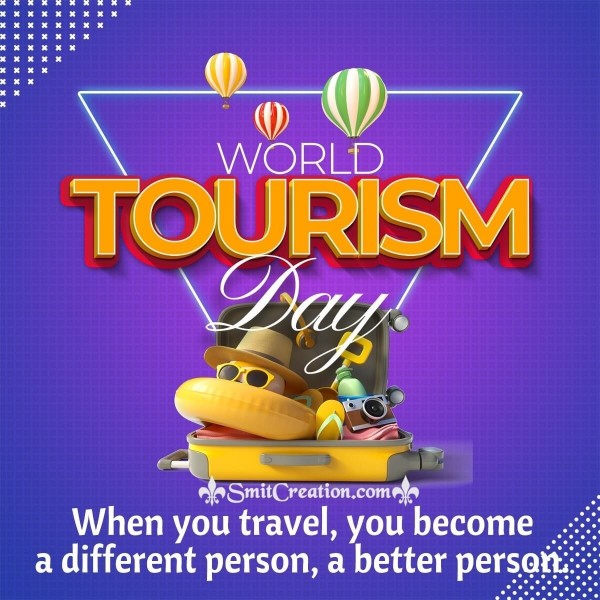 Download Image
When you travel, you become a different person, a better person.
"To travel is to discover that everyone is wrong about other countries." » Aldous Huxley
"The use of traveling is to regulate imagination with reality, and instead of thinking of how things may be, see them as they are." – Samuel Johnson
Add more meaning to your life by travelling as much as you can as it is the best way to learn.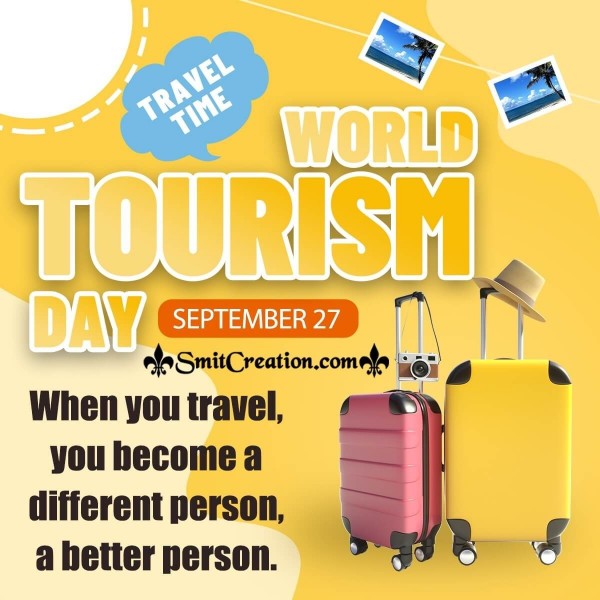 Download Image
Tourists have a checklist of the places they have been and where they have not been but travelers have no idea where they are going….. Wishing you a Happy World Tourism Day.
World is nothing but a book and travelling is the best way to read that book…. Those who do not travel miss on the fun of reading this beautiful book…. Happy World Tourism Day to you.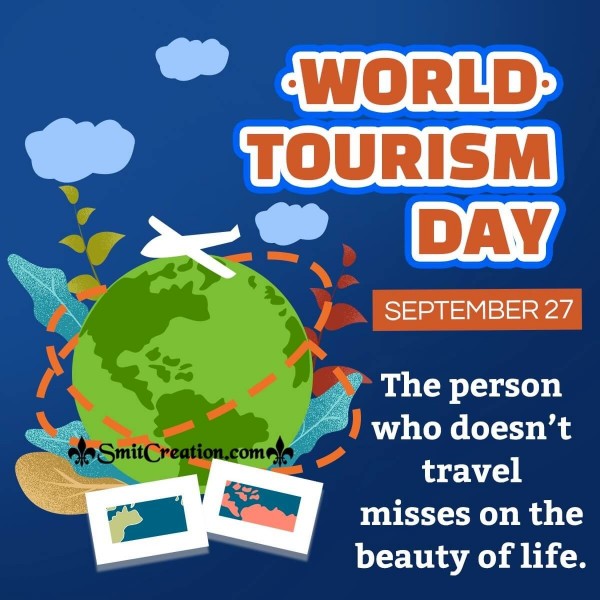 Download Image
The person who doesn't travel misses on the beauty of life.
Don't just wait for the destination to arrive but also enjoy the journey…..
Don't worry about the potholes on the road but enjoy what you see when you travel….
Best wishes on World Tourism Day!!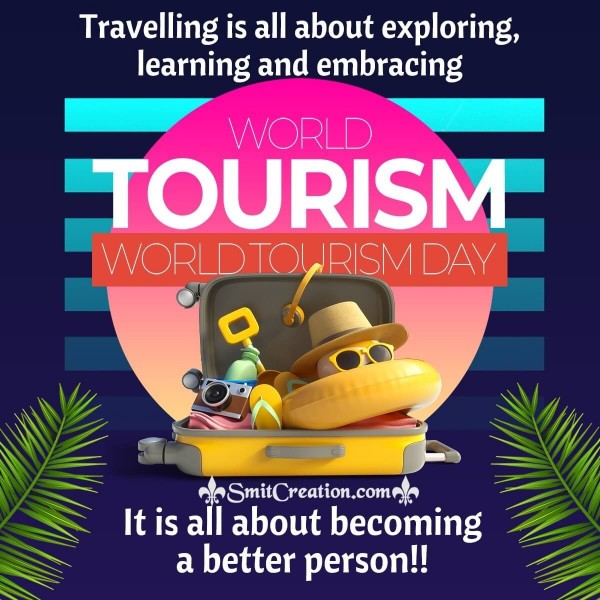 Download Image
Travelling is all about exploring, learning and embracing….. It is all about becoming a better person!!
See More here:
Special Days
Contributor: Smita Haldankar