Vishwakarma Jayanti Wishes, Quotes, Messages Images
Lord Vishwakarma is the divine architect who is worshipped by Hindus. Vishwakarma Jayanti is the day to worship offices, factories and weapons. Celebrate this day with your dear ones with Vishwakarma Jayanti wishes for friends and family. Send them these Vishwakarma Puja wishes images and Vishwakarma Jayanti messages. With inspiring Vishwakarma greetings messages, you can wish everyone around.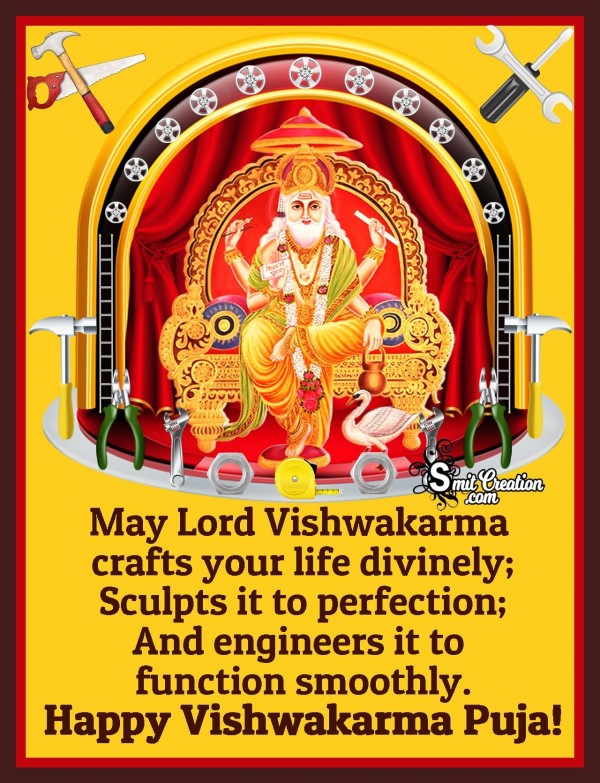 Download Image
May Lord Vishwakarma
crafts your life divinely;
Sculpts it to perfection;
And engineers it to
function smoothly.
Happy Vishwakarma Puja!
Download Image
Lets Celebrate Vishwakarma Day By Worshiping Vishwakarma Bhagwan , The God Of Architecture.
Happy Vishvakarma Jayanti
Download Image
Download Image
May Lord Vishwakarma shower his divine blessings on you and fill your life with new hopes and endless celebrations.
Happy Vishvakarma Jayanti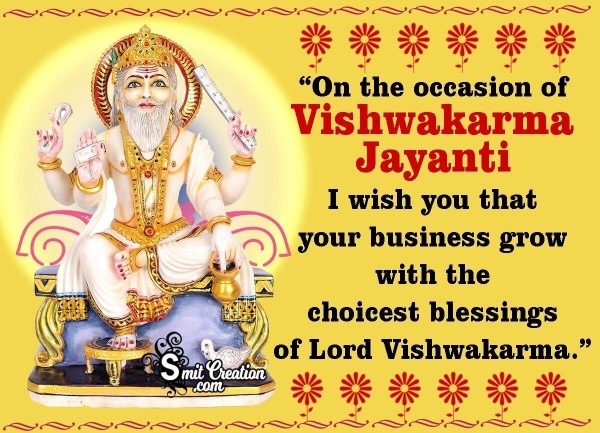 Download Image
"On the occasion of Vishwakarma Jayanti, I wish you and your business grow with
the choicest blessings of Lord Vishwakarma."
Happy Vishvakarma Jayanti
Download Image
"May Lord Vishwakarma fill each and every day of your life with happiness,
your home with harmony and your professional life with great success."
Happy Vishvakarma Jayanti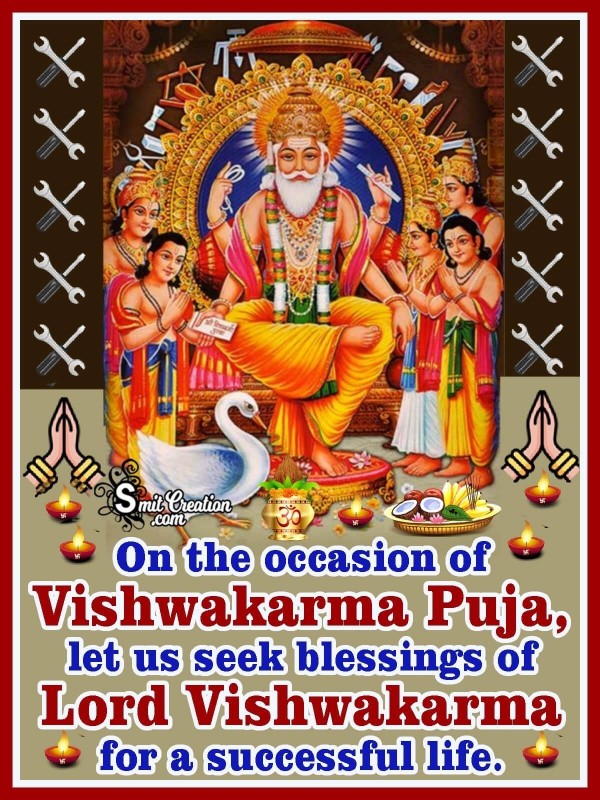 Download Image
"On the occasion of Vishwakarma Puja,
let us seek blessings of Lord Vishwakarma for a successful life."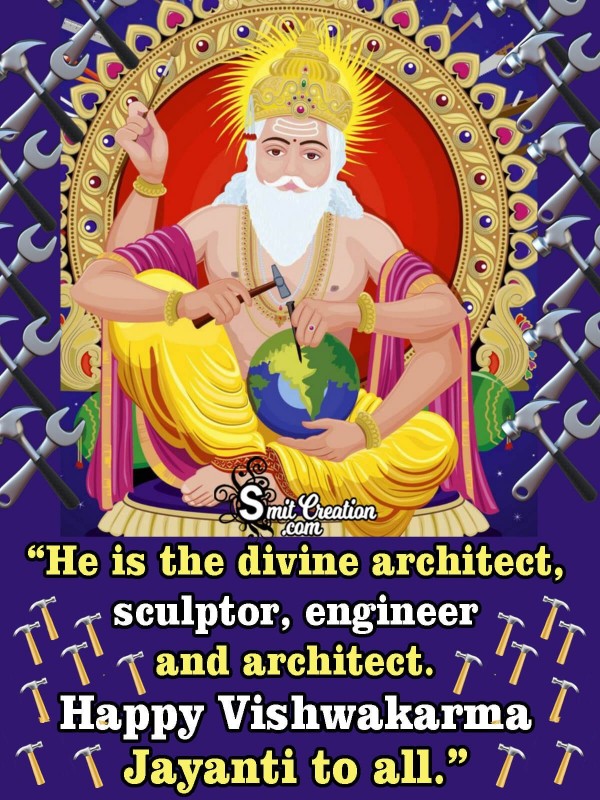 Download Image
"He is the divine architect, sculptor, engineer and architect….
Happy Vishwakarma Jayanti to all."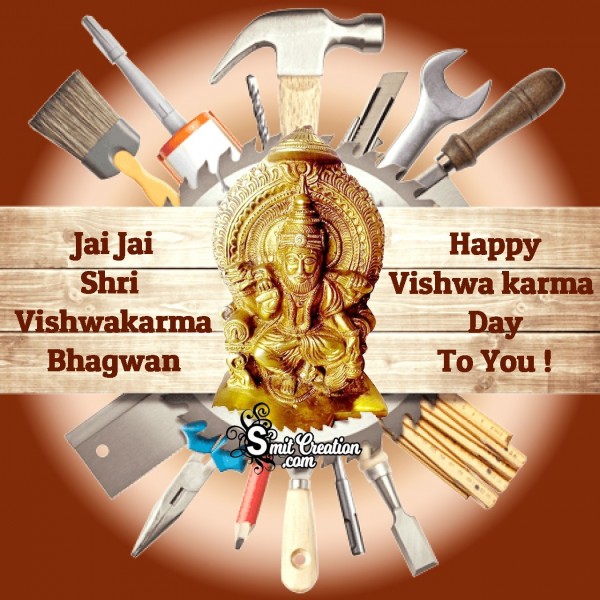 Download Image
Jai Jai Shri
Vishwakarma Bhagwana
Jai Jai Shri
Vishweshwar Krupa Nidhaan
Happy Vishwakarma Day To You
Download Image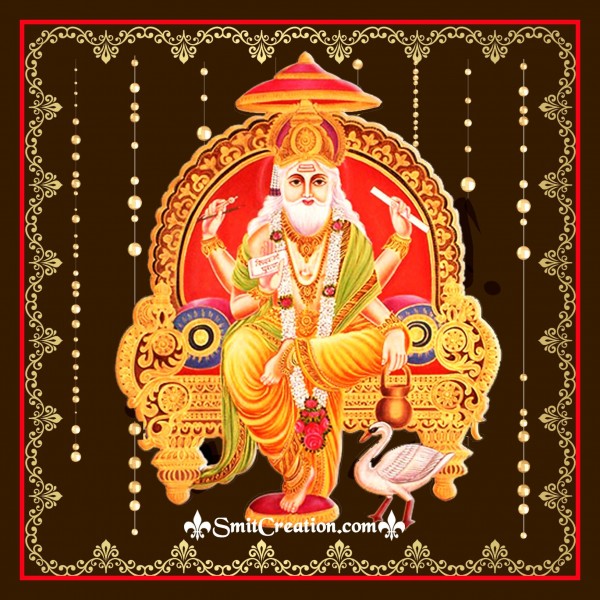 Download Image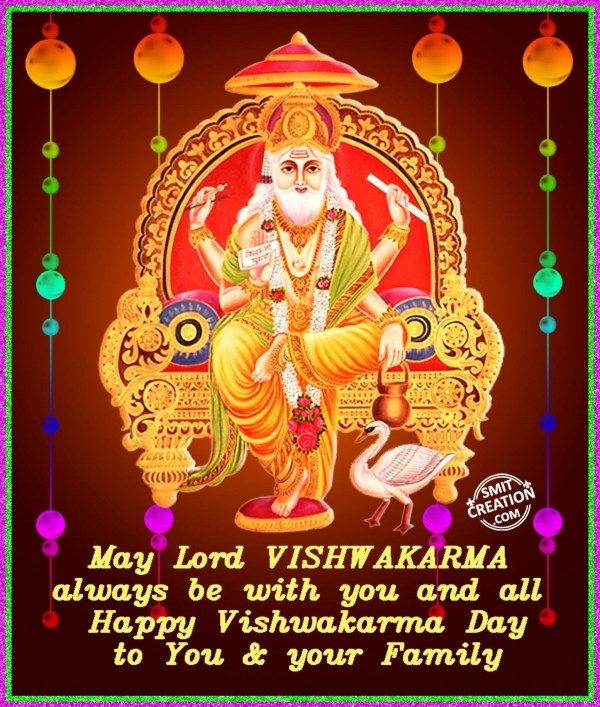 Download Image
May Lord VISHWAKARMA always be with you
and all Happy Vishwakarma Day to You
& your Family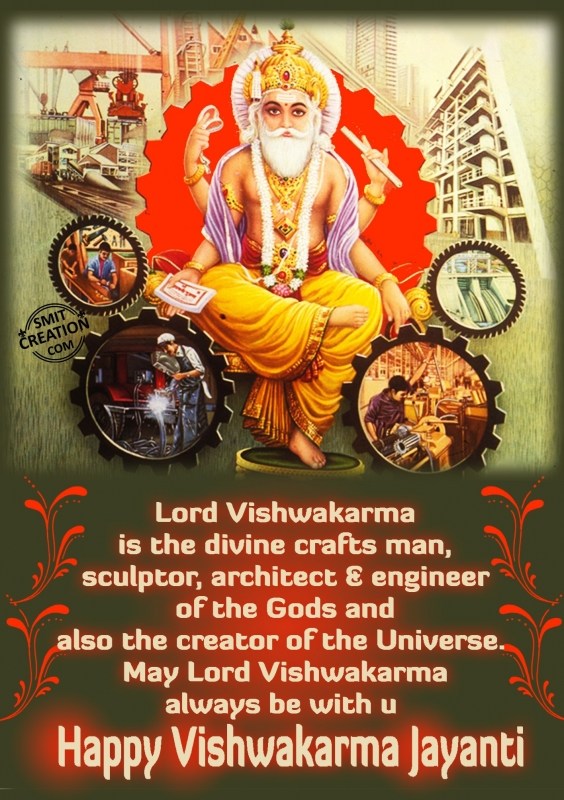 Download Image
Lord Vishwakarma is the divine crafts man,
sculptor, architect & engineer of the Gods and
also the creator of the Universe. 
May Lord Vishwakarma always be with u 
Happy Vishwakarma Jayanti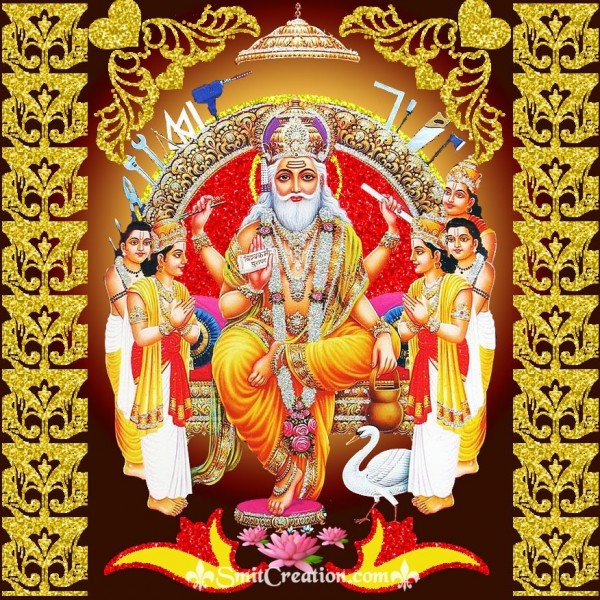 Download Image
See More here:
Festivals
Contributor: Smita Haldankar