Happy Parents Day Quotes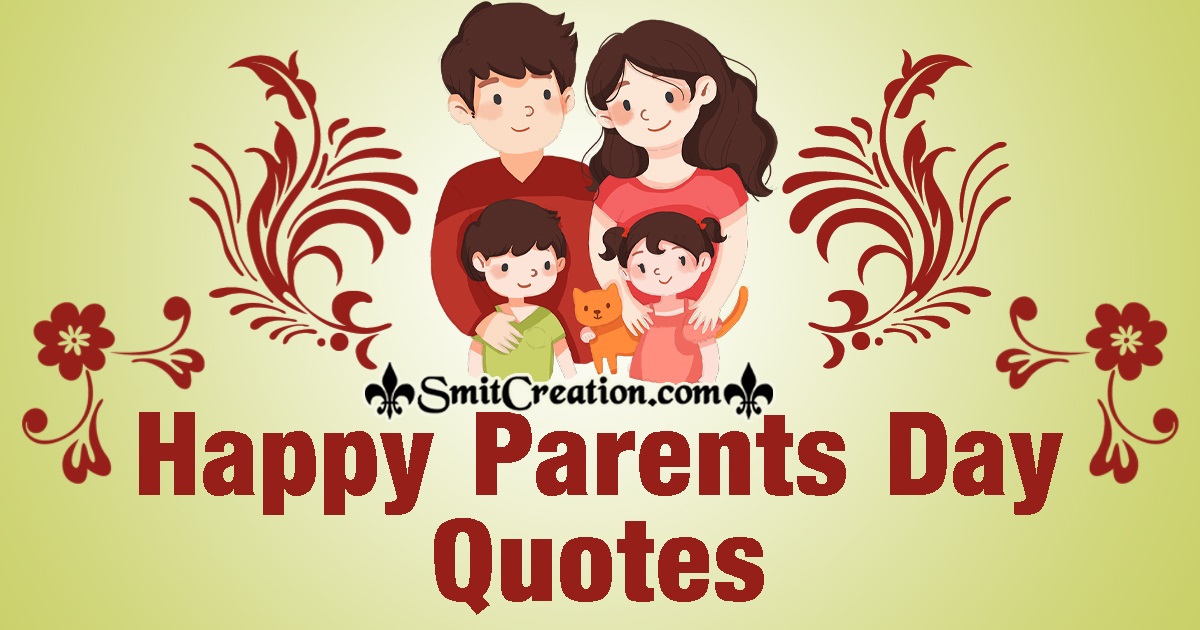 Next to God, thy parents.
William Penn
Don't use the sharpness of your tongue on the mother who taught you to speak.
Ali Ibn Abi Talib
All that I am, or hope to be, I owe to my mother.
Abraham Lincoln
You have a lifetime to work, but children are only young once.
Polish Proverb
If you must hold yourself up to your children as an object lesson, hold yourself up as a warning and not as an example.
George Bernard Shaw
Love is the chain whereby to bind a child to its parents.
Abraham Lincoln
Distrust and caution are the parents of security.
Benjamin Franklin
We never know the love of a parent till we become parents ourselves.
– Henry Ward Beecher
Don't anger your parents in order to please other people. Those other people did not spend their lives building yours.
Never complain about what your parents couldn't give you. Its was probably all they had.
The Most beautiful thing in this world is to see your parents smiling and knowing that you are the reason behind that smile.
Anyone can have a child and call themselves a parent. A real parent is someone who puts that child above their own selfish needs and wants.
There is no friendship, no love, like that of the parent for the child.
Category:
Special Days Messages
Contributor: Smita Haldankar