Happy Govardhan Puja Wishes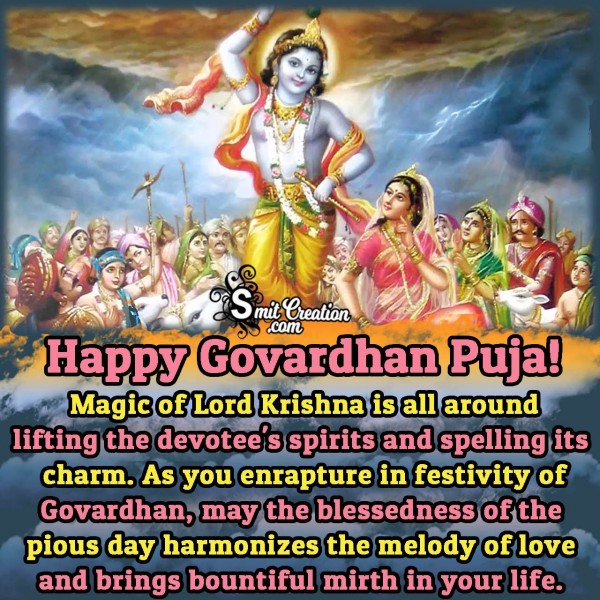 Download Image
Happy Govardhan Puja!
Magic of Lord Krishna is all around lifting the devotee's spirits and spelling its charm.
As you enrapture in festivity of Govardhan, may the blessedness of the pious day
harmonizes the melody of love and brings bountiful mirth in your life.
This picture was submitted by Smita Haldankar.
Govardhan Puja Wishes
Contributor: Smita Haldankar