Har Roj Kare Tulsi Pujan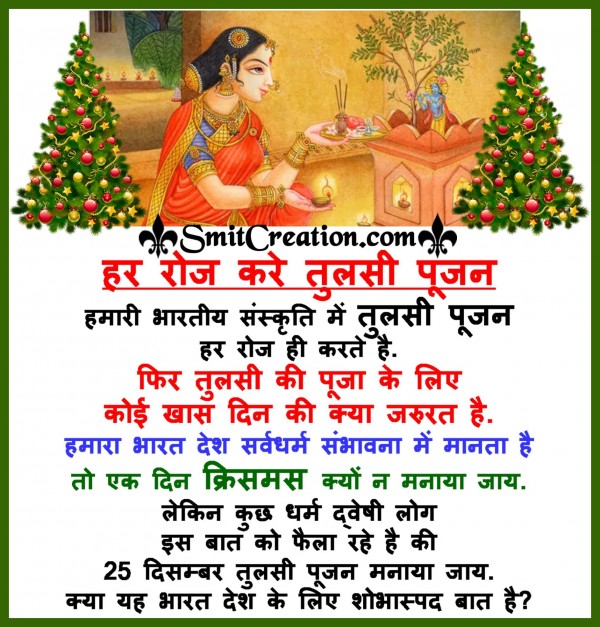 Download Image
Tulsi Pujan is on Kartiki Ekadashi
As per Hindu calendar, Tulsi Vivah (तुलसी विवाह) duration begins from eleventh day (Ekadashi) of the bright fortnight of Kartik month to the full moon (Kartik Poornima) of the month i.e. from Kartik Ekadashi to Kartik Poornima.
This picture was submitted by Smita Haldankar.
See More here:
Editor's Page
,
Hindi Suvichar ( हिंदी सुविचार )
,
Tulasi Vivah
Contributor: Smita Haldankar