HELLO JULY IMAGES, WISHES, QUOTES
Looking for the best hello July quotes and pictures, photos & images? We have rounded up some of the most beautiful Hello July images, wallpapers, and pictures for you to enjoy the summers. July is the seventh month of the year following June, with fresh energy and aspirations.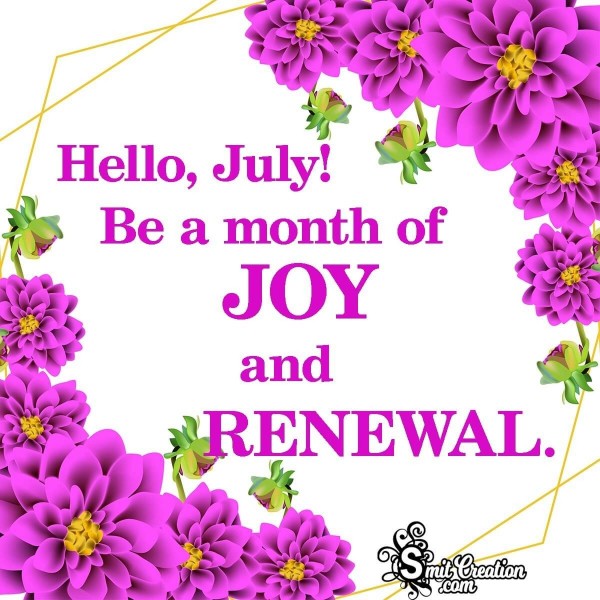 Download Image
Hello, July! Be A Month Of Joy And Renewal
Download Image
Welcome July! Wishing You A Fantastic Month.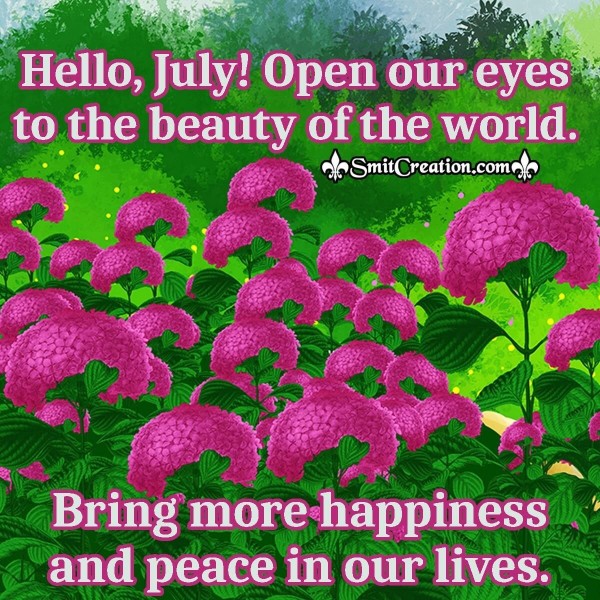 Download Image
"Hello, July! Open our eyes to the beauty of the world.
Bring more happiness and peace in our lives."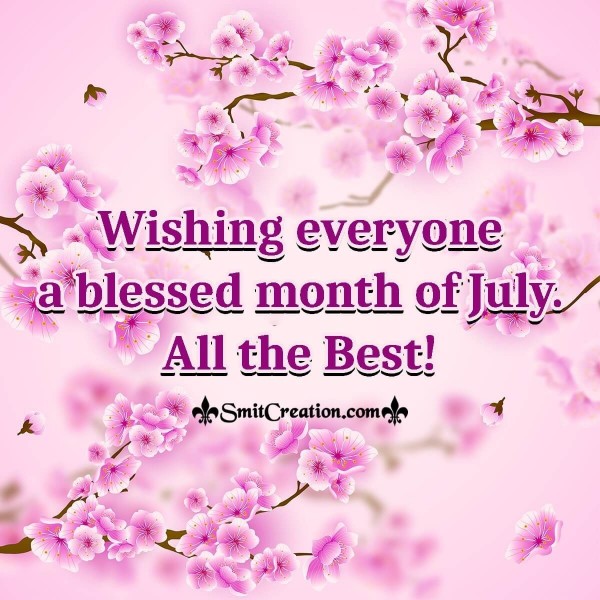 Download Image
"Wishing everyone a blessed month of July. All the Best!!!"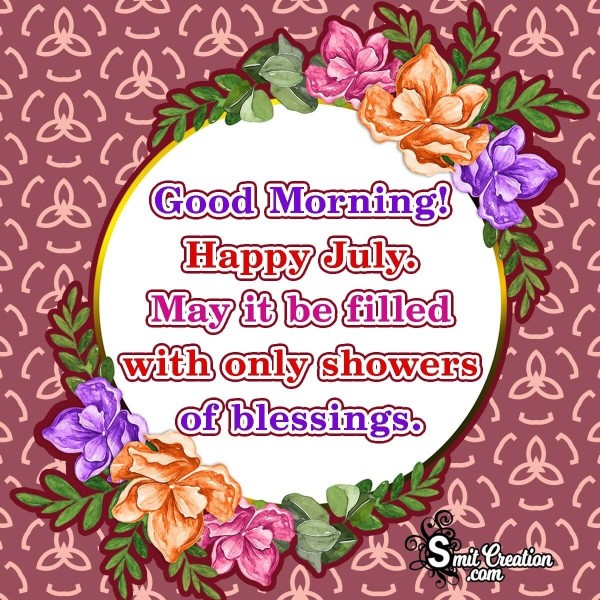 Download Image
Good Morning! Happy July. May it be filled with only showers of blessings.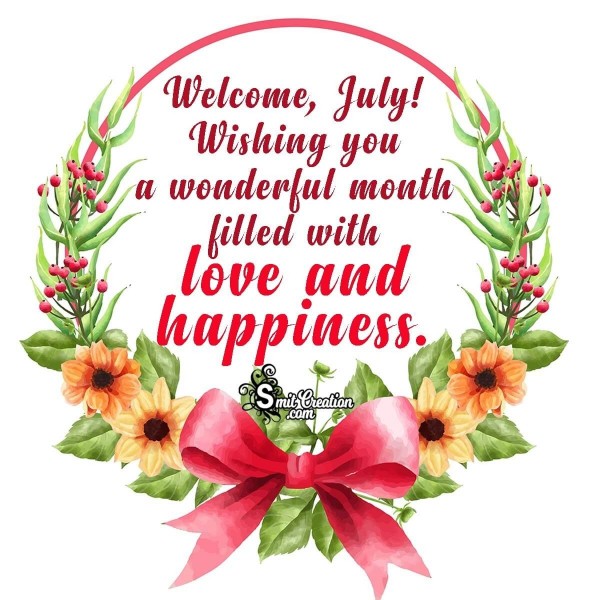 Download Image
Welcome, July! Wishing you a wonderful month filled with love and happiness.
Download Image
Happy July
as the new month begins. I send you
lots of smile and Sunshine Wishes.
Download Image
Goodbye June Welcome July
Download Image
Hello July Please Be Awesome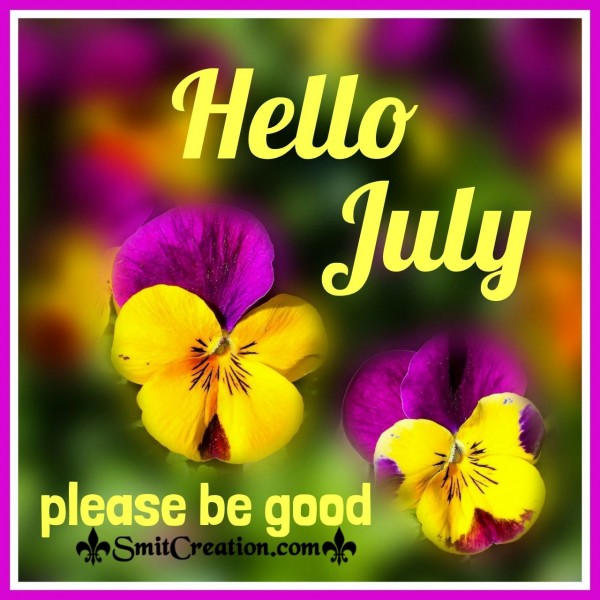 Download Image
Hello July Please Be Good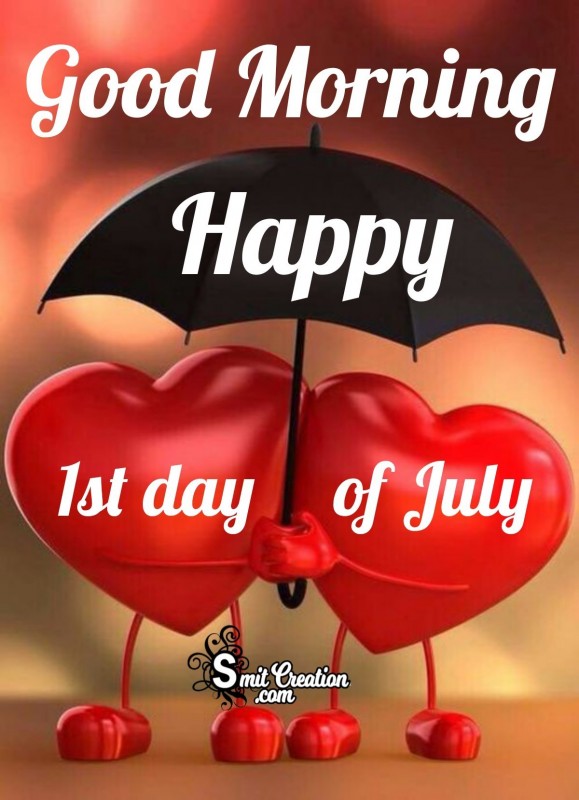 Download Image
Good Morning Happy 1st Day Of July
Download Image
Welcome July Happy New Month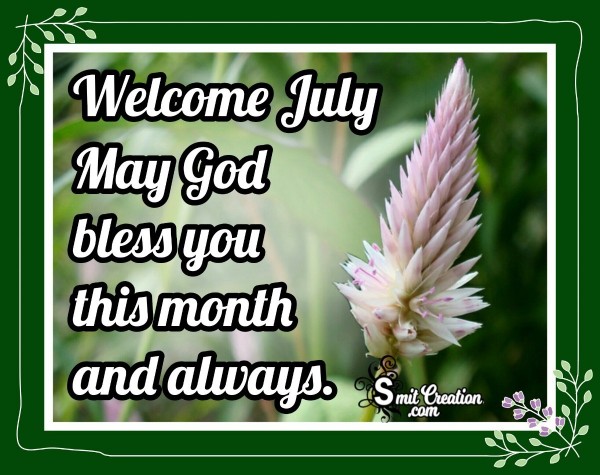 Download Image
Welcome July May God Bless You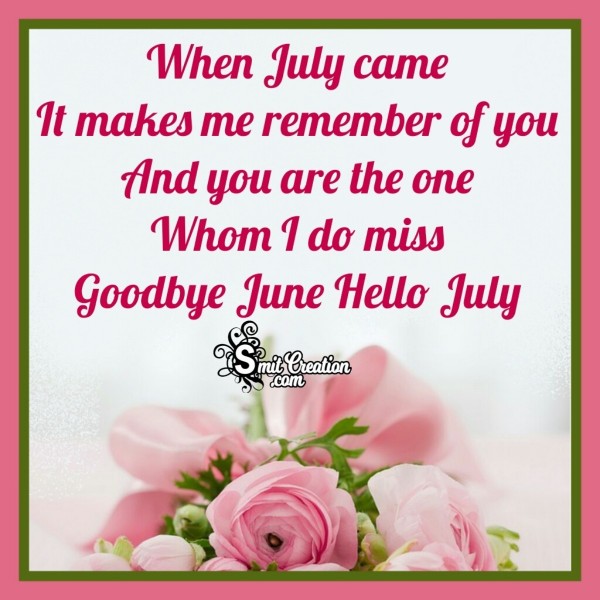 Download Image
When July came
It makes me remember of you
And you are the one
Whom I do miss
Goodbye June Hello July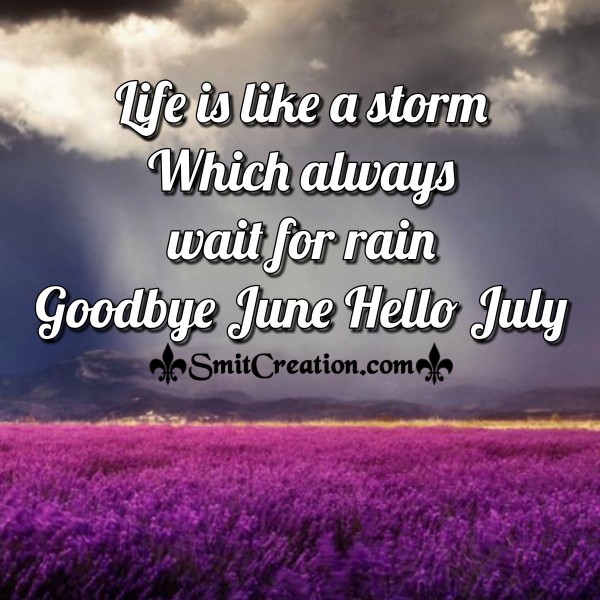 Download Image
Life is like a storm
Which always wait for rain
Goodbye June Hello July
See More here:
Good Morning Wishes Quotes Images
Contributor: Smita Haldankar