I Am Too Old To Worry About Who Likes Me And Who Dislikes Me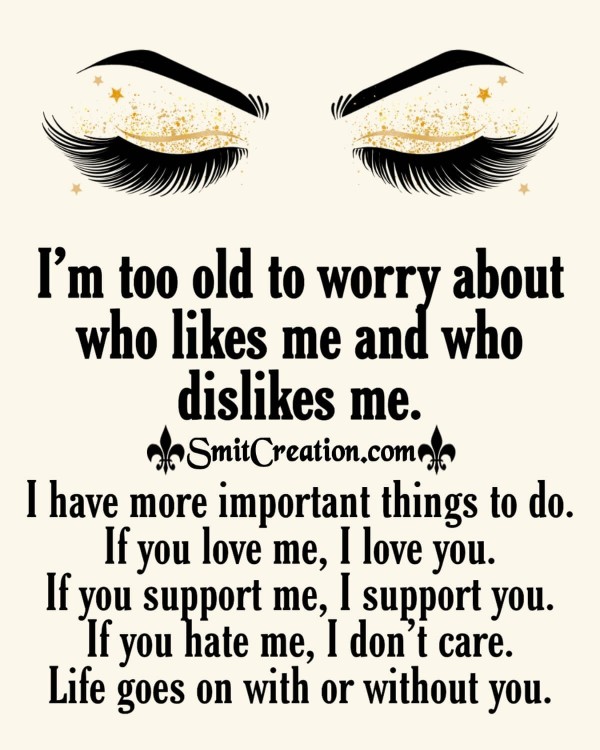 Download Image
I'm too old to worry about who likes me and who dislikes me.
I have more important things to do. If you love me, I love you. If you support me, I support you. If you hate me, I don't care. Life goes on with or without you.
This picture was submitted by Smita Haldankar.
See More here:
My Life Quotes
Contributor: Smita Haldankar