Universal Children's Day Messages from Teachers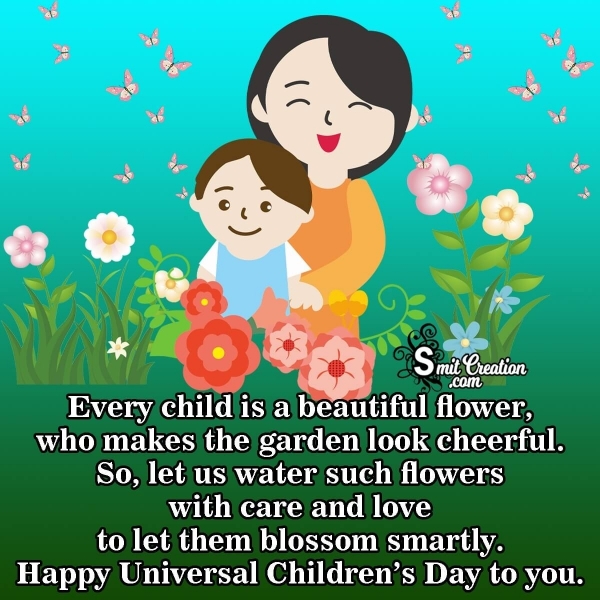 Download Image
Every child is a beautiful flower, who makes the garden look cheerful. So, let us water such flowers with care and love to let them blossom smartly. Happy Universal Children's Day to you.
Children are meant to be fun filled cuties, who smile when others smile. They love to make others happy. On this Universal Children's Day, let us come together to nurture them with care.
If kids are flowers, teachers are pure water that nurtures them with care and sheer love. They teach them to be smart and disciplined. Happy Universal Children's Day to all the kids in the class.
Planting honesty will reap trust and planting humility will reap greatness. Come together to be the support of others and spread the unbiased care because children have to be handled with authenticity.
Happy Universal Children's Day.
This picture was submitted by Smita Haldankar.
Universal Children's Day
Contributor: Smita Haldankar