Wishing You And Your family A Very Merry Christmas!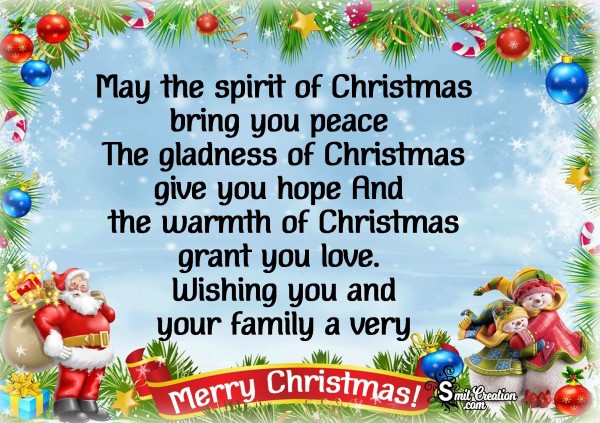 Download Image
I WISH HAPPY CHRISTMAS TO ALL THE VISITORS AT WEBSITE
May the spirit of Christmas bring you peace
The gladness of Christmas give you hope And
the warmth of Christmas grant you love.
Wishing you and your family a very
Merry Christmas
This picture was submitted by Smita Haldankar.
See More here:
Christmas
,
Editor's Page
Contributor: Smita Haldankar