Be Happy With Yourself Quotes Images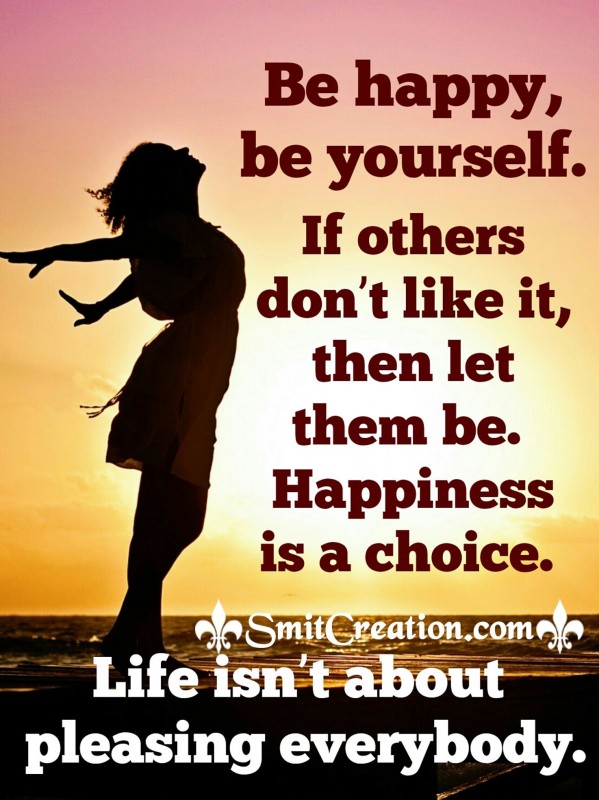 Download Image
Be happy, be yourself.
If others don't like it,
then let them be.
Happiness is a choice.
Life isn't about pleasing everybosy.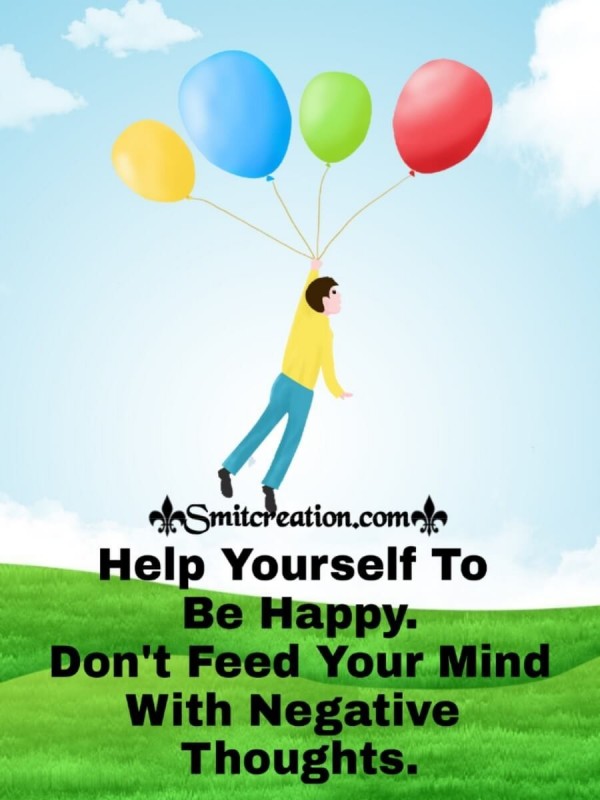 Download Image
Help Yourself To Be Happy Don't Feed Your Minds With Negative Thoughts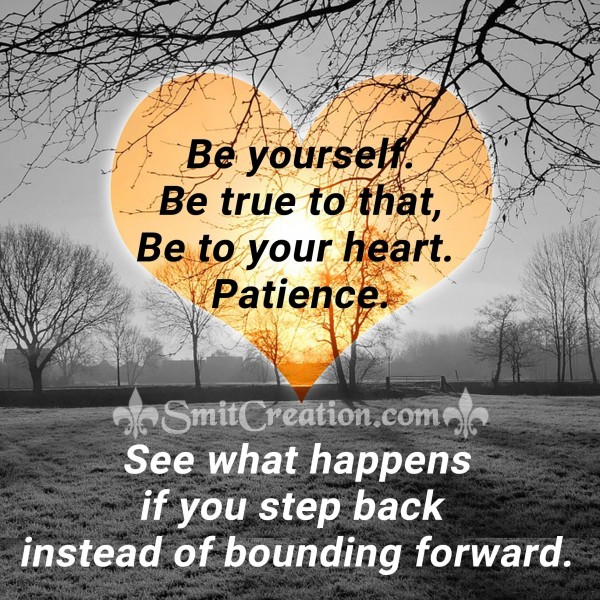 Download Image
Be yourself.
Be true to that,
Be to your heart. Patience.
See what happens
if you step back
instead of bounding forward.
Download Image
Change the changeable,
Accept the unchangeable,
And remove yourself from
The unacceptable.
Download Image
A Book Can Teach You,
A Conversation Can Assure You,
A Poem Can Seduce You,
A Genius Can Inspire You,
But…..
Only You Can Save Yourself
Download Image
Don't Make Yourself Perfect
For Someone To Love You…
Just Wait For Someone
Who Loves Your Imperfections.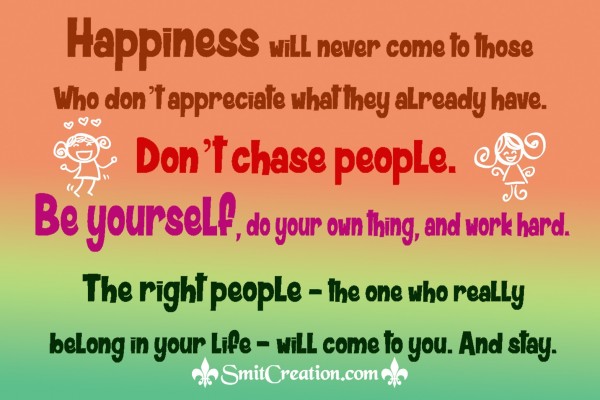 Download Image
Happiness will never come to those
Who don't appreciate what they already have.
Don't chase people.
Be yourself, do your own thing, and work hard.
The right people – the one who really
belong in your life – will come to you. And stay.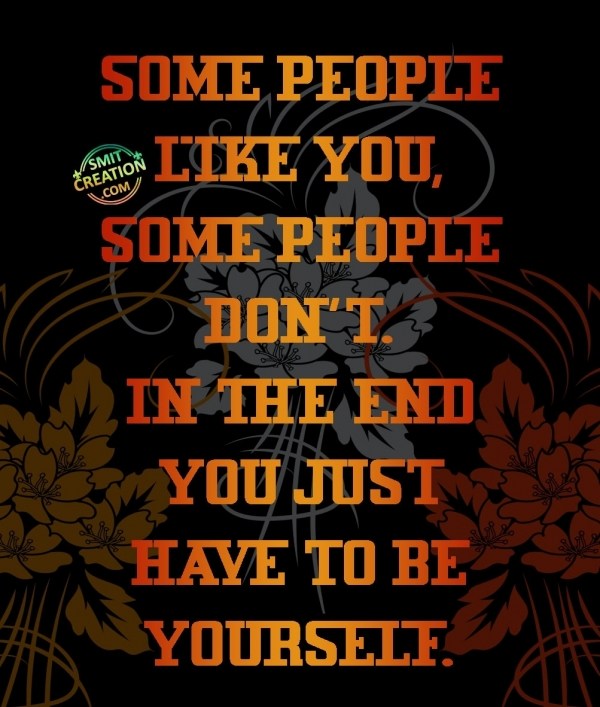 Download Image
SOME PEOPLE LIKE YOU,
SOME PEOPLE DON'T.
IN THE END YOU JUST
HAVE TO BE YOURSELF.
Download Image
Love Yourself enough to remove yourself
from anything that you know isn't good for you.
See More here:
Quotes
Contributor: Smita Haldankar