True Happiness Quotes Images
Download Image
Plenty of people miss their share of happiness, not because they never found it, but because they stop to enjoy it …..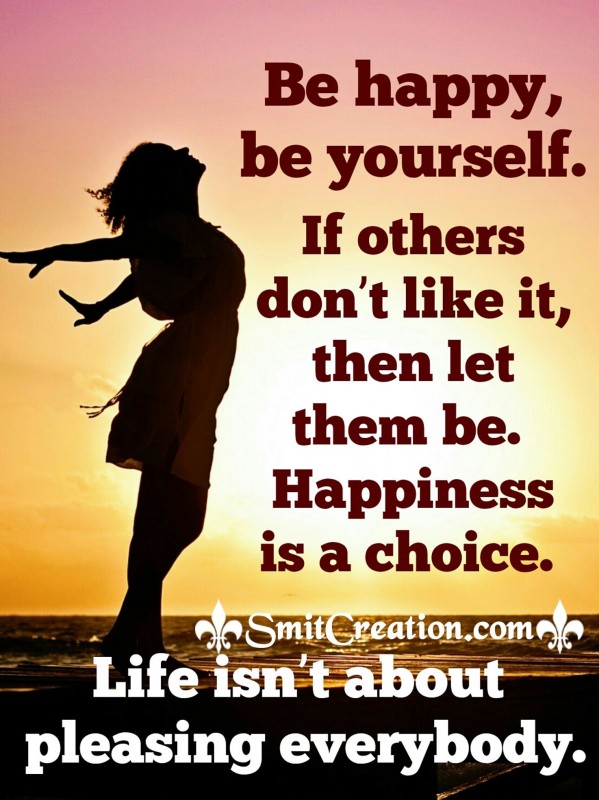 Download Image
Be happy, be yourself.
If others don't like it,
then let them be.
Happiness is a choice.
Life isn't about pleasing everybosy.
Download Image
Happiness is when
what you think,
what you say, and
what you do
are in harmony.
Download Image
Happiness is a butterfly,
which when pursued,
is always just beyond your grasp,
but which, if you will sit down quietly,
may alight upon you.
Download Image
True Happiness Is Not About A Big Laugh Or Tears Of Joy…
It's About A Simple Smile Whenever You Remember Someone,
Who Made Your Life Simple Yet Completely Happy … !
Download Image
Success is not the key to happiness.
Happiness is the key to success. If you love
what you are doing, You will be successful.
Love is the master key That opens the gate of happiness.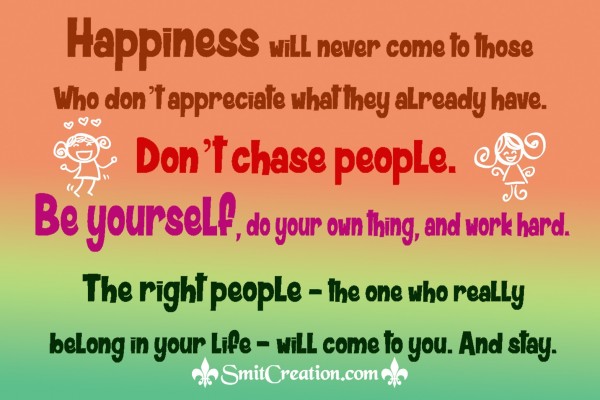 Download Image
Happiness will never come to those
Who don't appreciate what they already have.
Don't chase people.
Be yourself, do your own thing, and work hard.
The right people – the one who really
belong in your life – will come to you. And stay.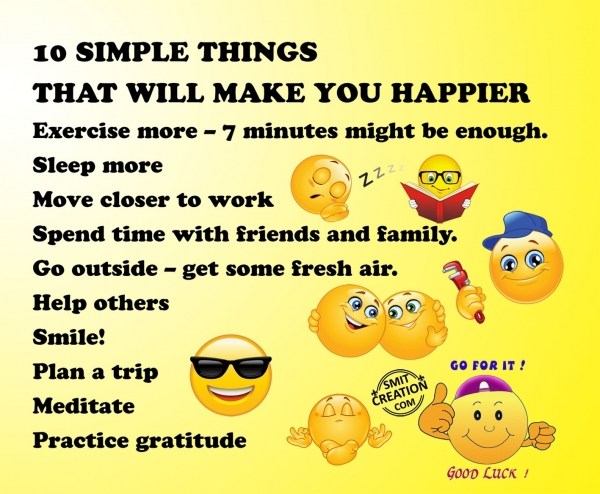 Download Image
10 SIMPLE THINGS THAT WILL MAKE YOU HAPPIER
Exercise more – 7 minutes might be enough.
Sleep more
Move closer to work 
Spend time with friends and family.
Go outside – get some fresh air.
Help others
Smile!
Plan a trip 
Meditate 
Practice gratitude 
Download Image
HAPPINESS cannot be found
when you seek it for yourself
but when you give it to others,
it will find it's way back to you
that's the mystery of happiness
it grows when shared.
Download Image
Rules for Happiness
1. Do not expect anything from anyone.
2. Let go – Do not hold on to any issue.
3. Forget everything Old –
Forget the Past – Past is Past
4. Forgive all people unconditionally.
5. Do not try to change others – Let it be.
Accept them as they are.
6. Accept Situations, Relations and Work as they are,  if you cannot change them.
7. Do not compare yourself with those who are more 'fortunate' than you are
– Be contented.
8. Always be positive in all situations.
9. Have no regrets for anything that has happened, just learn the lesson that was required.
10. Enjoy each moment of life –
Life is Very Very Beautiful.
11. Love all – Life is Very Short.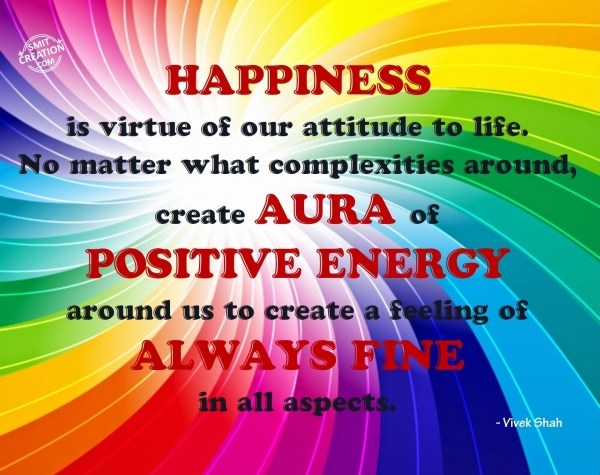 Download Image
HAPPINESS
is virtue of our attitude to life.
No matter what complexities around,
create AURA of POSITIVE ENERGY
around us to create a feeling of ALWAYS FINE in all aspects.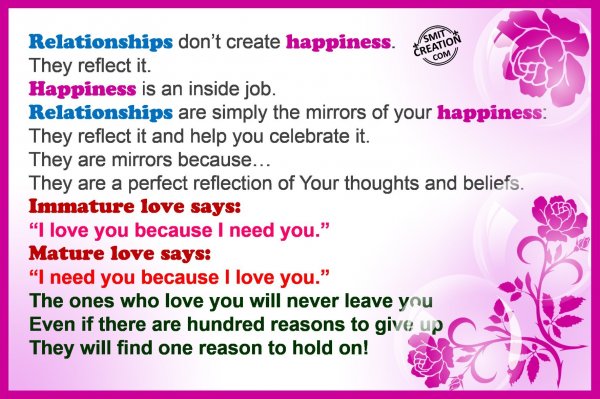 Download Image
Relationships don't create happiness.
They reflect it. Happiness is an inside job.
Relationships are simply the mirrors of your happiness:
They reflect it and help you celebrate it.
They are mirrors because…
They are a perfect reflection of Your thoughts and beliefs.
Immature love says: "I love you because I need you.
"Mature love says: "I need you because I love you."
The ones who love you will never leave you
Even if there are hundred reasons to give up
They will find one reason to hold on!
Download Image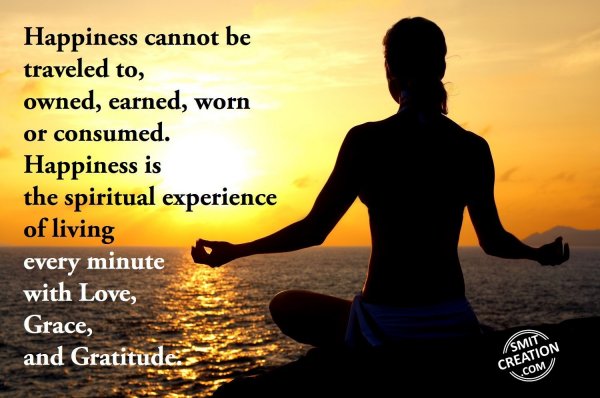 Download Image
Download Image
See More here:
Quotes
Contributor: Smita Haldankar