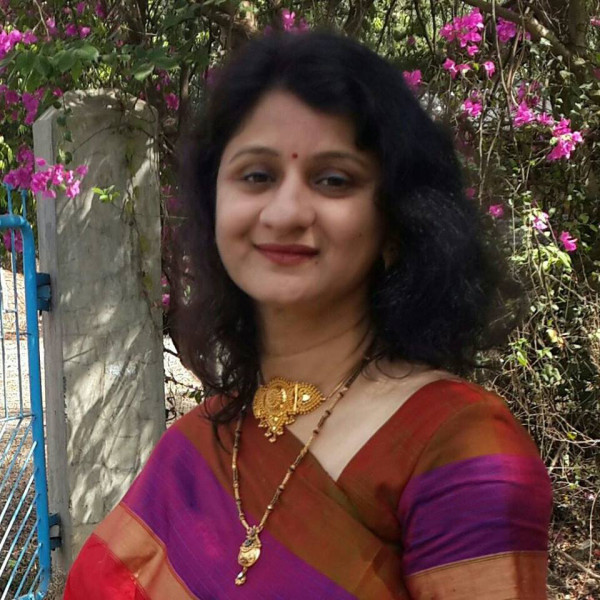 Name : Madhavi Oza
Birthday : December 2
Place of Birth : Dadar, Mumbai
Profession : Interior Designer
Facebook Profile : https://www.facebook.com/madhavi.oza.9
Word that describes you best : Happy go lucky.
Which type of movie you enjoyed most : Comedy
Dream Job : Something that involves Creativity.
Biggest Achievements : As a Interior Designer have accomplished many projects.
Do u find soulmate : Yes
Which Vehicle do you like to travel ? Why? : SUV Cars. It's my passion.
What people like about yourself : May be my helpful nature.
What is more important for life : Fresh Air, Nutritious Food, Good health & Happy & Peaceful mind.
Things that Annoy you : People who Crib.
What is your wish : I love traveling and would like to see every corner of the world & see the Nature's beauty.
If you met God what would you asked for yourself : Happy , Healthy and Peaceful life.
What message do you give to the world : Save this Beautiful world of God. Keep Pollution free Environment, Go Green, Save water, Don't waste food.
Do You enjoy here contributing Images to site : Very much
Describe this website : It's a nice platform to show ones creativity.